News story
UK calls for an immediate return to civilian rule in Mali
Foreign Office Minister for Africa Mark Simmonds has tonight underlined his concern over the situation in Mali and called for an immediate return to civilian rule.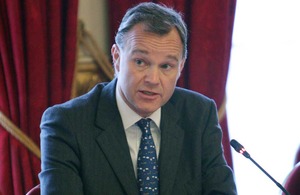 The Minister made his comments following the arrest late on 10 December of Malian Prime Minister Diarra in Bamako by armed men on behalf of the military junta and the subsequent forced resignation of the Prime Minister and his Cabinet earlier today. Mr Simmonds said:
"I am deeply concerned by the latest events in Bamako, and particularly by the intervention of the Malian military junta which has forced the resignation today of Prime Minister Diarra and his Cabinet.
"The United Kingdom calls for an immediate return to civilian rule in Mali. The rapid appointment of a new government of national unity to take forward the political roadmap towards democratic elections and the reunification of Mali is critical to further progress. These events underline the need for coordinated international action, particularly with the United Nations, the African Union and ECOWAS, to achieve stability in Mali."
Further information
Published 12 December 2012