News story
UK businesses sign-up to report equality data
Announcement of leading UK companies Tesco, BT and Eversheds signed-up to the government's new framework for voluntary equality reporting.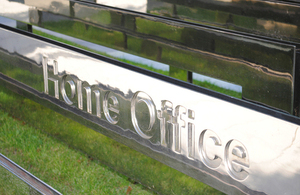 The Home Secretary and Minister for Women and Equalities, Theresa May, said: 'I am delighted that some of the UK's most recognised and successful firms have volunteered to publish data on gender equality. Business should be congratulated for making this positive step towards greater transparency, which will help close the gender pay gap.
'Equality of opportunity is vital to building a strong, modern economy.'
The 'Think, Act, Report' initiative is aimed at improving transparency on gender equality issues in the private and voluntary sector.
Long way to go
The Home Secretary said: 'Over recent years, women have made great strides in the workplace, but there is still a long way to go.'
Gender equality reporting is just one of a series of actions the government is taking to promote equality in the workplace, including introducing flexible parental leave and extending flexible working.
Chairman of Eversheds John Heaps said: 'We fully support the government's plans to encourage workplace equality. We are committed to promoting diversity and inclusion in our firm and we are delighted to be recognised by the Home Secretary for the work we do.'
Tesco's UK Personnel Director Tesco Judith Nelson said: 'More than half of our 300,000 staff are women and we are passionate about giving every one of them the opportunity and the support to fulfil their potential. There is always more to do.'
Published 14 September 2011