UK already making the most of the Olympic opportunity
Initial findings show GREAT campaign is helping to make UK the "top of mind" destination for investment and tourism.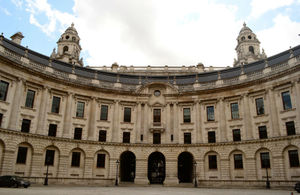 VisitBritain's initial findings reveal that the first months of the campaign are helping the UK to outperform some of its key global rivals in attracting tourism and business audiences.
"It's fantastic news for Britain that one month before the Games begin, our GREAT campaign is already having such a positive impact on tourism and business," said Olympics Secretary of State Jeremy Hunt.
The initial findings also highlight that:
The GREAT campaign has reached over 50% of the UK's premier international business audiences
44% of business people who saw the campaign said that 'the advertising motivated them to do business with the UK'
The intention of foreign tourists to visit the UK has increased more than for key competitors such as the US, Australia, France and Italy - potentially generating an extra spend of more than £30 million
GREAT Campaign
The GREAT campaign was launched by the Prime Minister in New York last September and has been promoted through a number of high profile launches in major global cities, including Rio de Janeiro with Prince Harry and Shanghai with Lewis Hamilton.
Further information
Published 28 June 2012