Press release
Two volunteers with potential exposure to Ebola complete precautionary monitoring
All appropriate public health actions taken to support individuals and protect public health.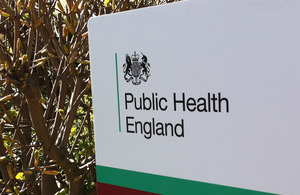 Two volunteers who had potential exposure to the Ebola virus while working in Sierra Leone have now completed the 21 day monitoring period, and are no longer considered at risk of Ebola.
These volunteers were transported to the UK on 16 January 2015 and subsequently monitored for any symptoms for the remainder of their 21 day follow-up period, in line with standard procedures for returning workers.
As a highly precautionary measure, a volunteer who had potential contact with the Ebola virus while working in Sierra Leone was transported to the UK for assessment and monitoring. An additional volunteer, who had potential contact in a separate incident, also returned for monitoring.
Dr Jenny Harries, regional director for PHE, said:
The risk to the public posed by these and indeed any of the returning workers is extremely low. We are confident that all appropriate public health actions have been taken, and will continue to be taken, to support these individuals and to protect the public's health.

It's important to remember, in choosing to volunteer, that these individuals have taken a courageous step not only to help those affected in West Africa, but also prevent the spread of Ebola any wider.
Ends
Notes to editors
Public Health England (PHE) is responsible for monitoring the health of individuals returning to the UK from Ebola affected countries. The purpose of PHE's Returning Worker Scheme is to enable a consistent follow-up of workers on their return to the UK, to protect their health and that of the wider public. It operates in parallel to the screening arrangements that are in place for all travellers both on exit from the affected countries and on entry at ports in the UK.

PHE exists to protect and improve the nation's health and wellbeing and reduce health inequalities. It does this through advocacy, partnerships, world-class science, knowledge and intelligence, and the delivery of specialist public health services. PHE is an operationally autonomous executive agency of the Department of Health. www.gov.uk/phe Follow us on Twitter @PHE_uk
PHE Press Office, infections
61 Colindale Avenue
London
NW9 5EQ
Published 16 January 2015
Last updated 9 February 2015
+ show all updates
The two volunteers have completed monitoring and are no longer at risk of Ebola.
First published.