News story
Two charged over Gatwick cocaine seizures
Men aged 62 and 82 are charged with attempting to smuggle approximately £200,000 of the drug into the UK.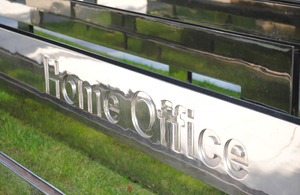 Two men aged 62 and 82 have been charged with attempting to smuggle cocaine into the UK via Gatwick Airport.
British nationals Calvin Campbell (62) of Gloucester Road in Tottenham and Donald Garwood (82) of Circular Road in Tottenham were arrested by Border Force officers at the airport's South terminal at around 10.30am on Thursday 2 May.
They had just arrived on a flight from Montego Bay and between them are suspected of attempting to smuggle an estimated two kilos of cocaine, with a potential street value of around £200,000.
Charged
The pair, who remain in Border Force custody, were later charged with attempting to import a class A drug, and are expected to appear before Uxbridge Magistrates today (Friday 3 May).
Border Force South Region deputy director, David Holt, said:
Border Force officers at Gatwick are on constant alert to prevent illegal drugs and other contraband reaching the UK.

Drug trafficking is a serious offence and those convicted face long prison sentences.
Anyone with information about activity they suspect may be linked to smuggling should call our hotline on 0800 59 5000.
Published 3 May 2013