Tripling of fines for those supporting illegal migrants
Fines are to be more than tripled for employers and landlords who allow illegal migrants to work for them or rent their properties.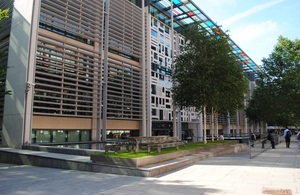 Fines are to be more than tripled for employers and landlords who allow illegal migrants to work for them or rent their properties, in the biggest shake up of civil penalties since 2014, the Home Secretary announced today (Monday 7 August).
The civil penalty for employers, which was last increased in 2014, will be raised to up to £45,000 per illegal worker for a first breach from £15,000, and up to £60,000 for repeat breaches from £20,000.
For landlords the fines will increase from £80 per lodger and £1,000 per occupier for a first breach to up to £5,000 per lodger and £10,000 per occupier. Repeat breaches will be up to £10,000 per lodger and £20,000 per occupier, up from £500 and £3,000 respectively. The higher penalties will come in at the start of 2024.
Later this year the Home Office will consult on options to strengthen action against licensed businesses who are employing illegal workers.
Since the start of 2018, almost 5,000 civil penalties have been issued to employers with a total value of £88.4m. Meanwhile, landlords have been hit with over 320 civil penalties worth a total of £215,500 in the same period.
Minister for Immigration Robert Jenrick said:
Making it harder for illegal migrants to work and operate in the UK is vital to deterring dangerous, unnecessary small boat crossings. Unscrupulous landlords and employers who allow illegal working and renting enable the business model of the evil people smugglers to continue.

There is no excuse for not conducting the appropriate checks and those in breach will now face significantly tougher penalties.
Illegal working and renting are significant pull factors for migrants crossing the Channel, where people smugglers will often use the promise of jobs and housing to lure people into making these journeys. Increasing fines will deter employers and landlords from engaging in these illegal and dangerous practices, further deterring people from attempting to come to the UK illegally.
It also undercuts honest employers, puts vulnerable people at risk of exploitation, cheats legitimate job seekers out of employment and defrauds the public purse as the businesses and workers do not pay taxes.
Employers and landlords should already be checking the eligibility of anyone they employ or let a property to. There are a number of ways to do this, which are not changing, including via a manual check of original documentation and a Home Office online checking system. The online check takes only 5 minutes.
Today's announcement follows the government's crackdown on illegal working and renting after it launched a taskforce and re-introduced data sharing with the financial sector to stop illegal migrants from accessing bank accounts earlier this year.
The cross-government ministerial Taskforce on Immigration Enforcement ensures every available power across government is utilised to support law enforcement activity to identify and reduce illegal migrants in the UK, and ensures only those eligible can work, receive benefits or access public services.
Immigration enforcement activity has been stepped up with visits including those targeting illegal working, now at their highest levels since 2019, up 50% on last year. We have already arrested more people in 2023 than during the whole of 2022 as a result of this activity.
Published 7 August 2023