The Rt Hon Robert Jenrick MP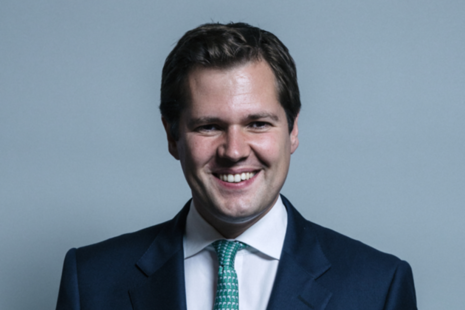 Biography
Robert Jenrick was appointed Minister of State (Minister for Immigration) at the Home Office on 25 October 2022.
He was previously Minister of State at the Department of Health and Social Care between 7 September 2022 and 25 October 2022.
He was Secretary of State for Housing, Communities and Local Government from July 2019 to September 2021.
He was Exchequer Secretary to the Treasury from 9 January 2018 to 24 July 2019. He was elected Conservative MP for Newark in June 2014.
Robert is also Ministerial Champion for the Midlands Engine.
Education
Robert studied History at St John's College, Cambridge and was Thouron Fellow in Political Science at the University of Pennsylvania.
Political career
Robert entered Parliament following a by-election in June 2014. He served on the Health Select Committee from July 2014 until he was appointed Parliamentary Private Secretary to the Minister for Employment at the Department for Work and Pensions. He was appointed as Parliamentary Private Secretary to the Lord Chancellor and Secretary of State for Justice in May 2015 and from June 2017 served as Parliamentary Private Secretary to the Home Secretary. From July 2017 until his appointment as Exchequer Secretary he was a member of the Board of the Conservative Party.
Career outside politics
Robert qualified as a solicitor in 2008 and practised corporate law at leading international law firms in London and Moscow before pursuing a business career. He held several senior financial roles at Christie's, the art business, including International Managing Director prior to being elected to Parliament.
Personal life
Robert is married with 3 children.
Minister of State (Minister for Immigration)
The Minister's responsibilities are:
Legal migration
net migration
UK points-based system
simplifying the immigration system and immigration rules
current and future visa policy
nationality
Windrush
FBIS and Border Strategy 2025
Border Force operations
Home Office interests in free trade agreements
Safe and legal routes and resettlement, including:

Ukraine Family Scheme
Homes for Ukraine Scheme
Afghan Citizens Resettlement Scheme
Afghan Relocation and Assistance Policy
Hong Kong BN(O)
Illegal migration and asylum
illegal migration strategy and New Plan for Immigration oversight
Nationality and Borders Act part 2
small boats policy (ops with MoD)
asylum decision making and accommodation
returns and removals, including third country agreements
detention estate
foreign national offenders
Immigration Enforcement
compliant environment
organised immigration crime (OIC)
MEDP and future TCAP deals
modern slavery
Previous roles in government
Announcements