News story
Treasury Solicitor's Department announces change of name
The Treasury Solicitor's Department (TSol) will change its name on 1 April to the Government Legal Department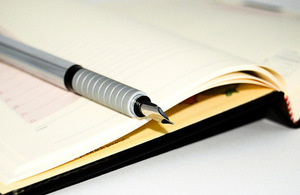 The Treasury Solicitor's Department is to change its name to Government Legal Department on 1 April 2015.
The change of name is an important step in the development of a new, larger and more effective legal organisation conducting the majority of legal services on behalf of Government. Bona Vacantia Division (BVD) will be a part of the new Government Legal Department.
The Treasury Solicitor, Jonathan Jones, will continue to act as the Crown's Nominee for the collection and disposal of bona vacantia and remains the Solicitor for the Affairs of Her Majesty's Treasury for this purpose.
Full details can be found in a press release on the Treasury Solicitor's Department website here
Published 24 February 2015