Treasury Solicitor's Department announces name change
The Treasury Solicitor's Department (TSol) is to change its name on 1 April to the Government Legal Department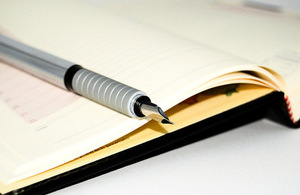 TSol has gone through a period of significant change over the last 2 years as it has brought together most government legal teams into a more unified structure, with the aim of providing a coherent, consistently excellent legal service to government. It now provides most of the government's litigation and employment law services as well as the advisory teams for 11 Whitehall departments, along with a specialist Commercial Law Group and European law division.
As a result of the changes, the department has doubled in size to around 2,000 staff, mostly based in London but also with teams in Bristol, Manchester, Warrington and Leeds.
Treasury Solicitor Jonathan Jones said:
"Changing our name to the Government Legal Department is an important step in the evolution of the department. It signifies our change in size and remit, and describes clearly what we are and what we do as a department.
"My vision is of a department which is trusted by government to provide consistently excellent and value for money services, which is known throughout the legal profession for the quality of our legal work, and provides the best possible careers and employment offer for our people. I am confident that the Government Legal Department will deliver that vision."
The Attorney General, Jeremy Wright QC MP, who has Ministerial responsibility for TSol, said:
"This is an important milestone, reflecting the impressive work that has taken place in bringing the majority of government legal services into a single organisation. Combining all these different legal teams offers more diverse career opportunities for lawyers and has clear potential to provide both higher quality legal services for government and efficiencies for the taxpayer, in line with this government's broader approach to reforming the civil service.
"I warmly welcome the recognition that is given to this change by the adoption of the new name as a true Government Legal Department."
The department will continue to litigate in the name of the Treasury Solicitor, and legal documents will still be served on the Treasury Solicitor at his current offices at One Kemble Street, London.
Published 18 February 2015