News story
Travel advice update: Kenya
Foreign Office advise caution after recent attacks in Kenya's capital which has left several injured.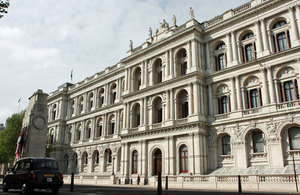 On 24 October, there were reports of attacks at several places within Nairobi.
The first incident involved an explosive device thrown at a bus stop in central Nairobi. One person was reportedly killed and several injured. The second incident occurred near Nairobi's business district. Several people were reported to have been injured after a grenade was detonated in a bar.
Foreign Office travel advice is kept under constant review in the light of the situation on the ground. Travel advice is based on objective assessments of the risk to British nationals, whose safety is our main concern.
Published 25 October 2011