Tourism and Heritage Minister John Penrose axes plans to introduce car parking charges in Richmond and Bushy Parks
Plans to introduce car parking charges in Richmond and Bushy Parks in West London, announced last year, have been scrapped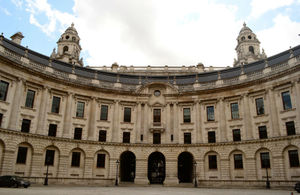 Government will now look at different ways of raising money in these Royal parks such as holding events like Farmers' Markets instead.
Mr Penrose has discussed the problem carefully with local MPs Justine Greening, Vince Cable, Zac Goldsmith and Ed Davey and has now written to them all confirming his plans. Work on resurfacing the car parks in Richmond Park will also be scrapped, to retain their rural character.
John Penrose said: "Plans to introduce car parking charges in these parks were the subject of fierce public opposition from the moment they were first proposed, some 18 months ago, and the local MPs have been lobbying me hard so, after discussing it with them and with the Mayor's office, I've decided to scrap the idea immediately. 
"Given the current economic climate, we will need to find alternative sources of income instead, but we will try to respect local residents' views and preserve the environment of these wonderful and precious spaces too."
Notes to Editors
John Penrose is Minister for Tourism and Heritage, which includes responsibility in Government for London's nine Royal Parks.  The Royal Parks is an executive agency of the Department for Culture, Media and Sport. The Royal Parks are: Bushy Park, The Green Park, Greenwich Park, Hyde Park, Kensington Gardens, The Regent's Park and Primrose Hill, Richmond Park and St James's Park. 
For further information please visit: http://www.royalparks.org.uk/ or contact Katy Murray in their press office on 020 7298 2128.
Press Enquiries: 020 7211 2210
Out of hours telephone pager no: 07699 751153
Public Enquiries: 020 7211 6000
Published 6 July 2010