Tote to be sold to Betfred for £265 million
Agreed deal will make sure interests of racing and Tote employees are protected.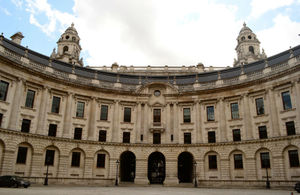 The sale of the Horserace Totalisator Board (the Tote) to the UK bookmaker Betfred for £265 million has today been agreed, less than a year after the Chancellor announced the Government's intention to resolve the future of the Tote following numerous failed attempts to do so in the past.
Today's announcement clarifies the Tote's future to its employees with assurances on jobs and pensions, ending many years of uncertainty. As a result of this deal, Racing will benefit from payments of more than £155 million.
"Most people can't understand why, in the modern world, the Government should be even a part owner of a bookie," said Gambling and Racing Minister John Penrose. "So we pledged last year to end years of dithering and resolve the future of the Tote, and today we have done just that."
Undertakings
As part of this deal, Betfred have provided a number of undertakings to Government relating to the racing industry and employees, including not to sell on the pool betting part of the business and to continue payment of the Levy to racing even if part of the Tote business subsequently moves offshore, until the Government's current consultation on off-shoring has concluded and the position has been resolved.
The sale meets the Government's objectives of recognising the support the Tote currently provides to the racing industry whilst also securing value to the taxpayer. Completion of the transaction is subject to appropriate consultation with employees and is expected to take around 4-8 weeks.
Further information
Published 3 June 2011