News story
Tools designed to help commissioners provide better care and save money
A series of tools, launched today, will help the NHS identify how therapists can intervene at different stages of a patient's condition to improve…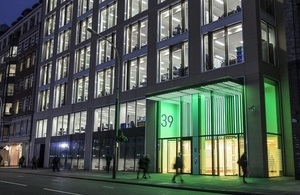 A series of tools, launched today, will help the NHS identify how therapists can intervene at different stages of a patient's condition to improve patient care whilst saving on costs. The tools provide case studies and examples from local NHS services who have made changes to optimise savings while ensuring the quality of care for patients.
The allied health professional toolkits shows how physiotherapists, dietitians, podiatrists, speech and language therapists and other allied health professionals can have an impact on care for people with diabetes, cancer, musculoskeletal problems and stroke survivors. The case studies show
using podiatrists to help treat patients with diabetes can lead to a drop in foot ulcers - a serious complication for diabetics - and distressing foot amputations. There are almost 5,000 leg, foot or toe amputations in England every year - each one costs the NHS around £65,000. Investing in providing integrated foot care and bringing this number down could save the NHS almost £300 million.
by working together as a team, physiotherapists, speech and language therapists and dietitians can help stroke survivors regain independence faster and leave hospital and go home sooner.  This could save the NHS over £7 million every year.
Health Minister, Lord Howe said:
'Allied health professionals play a critical role in ensuring patients get integrated care so they recover quickly after treatment or can manage a long term condition successfully. Better integration of care is one of the key elements in the Health and Social Care Bill - not only does it improve the quality of patient care, but it can also save the NHS money.
"These online tools highlight some excellent examples of when and how allied health professionals involvement can work and will help commissioners pinpoint opportunities for better integration of care'.
Read the press release: Better integrated care could save the NHS millions
Published 19 March 2012