News story
Tim Kelsey stepping down as National Information Board Chair
Permanent Secretary Una O'Brien thanks Tim Kelsey for his contribution following announcement of his departure.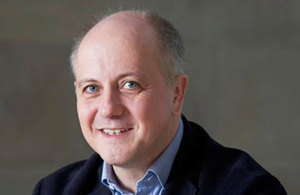 Tim Kelsey has announced that he is leaving NHS England and stepping down as the National Information Board (NIB) Chair at the end of December.
He has been appointed commercial director at Telstra Health, a division of Australia's telecommunications provider where he will lead development of new digital and mobile solutions for patients, professionals and citizens around the world.
Permanent Secretary for the Department of Health, Una O'Brien said:
I would like to thank Tim for the amazing contribution he has made to moving the whole agenda forward around information and technology but also specifically in relation to his Chairmanship of the National Information Board since it was established in April 2014. His drive, enthusiasm and vision has been fundamental in leading national health and care organisations in developing the strategic priorities for data and technology.

We need to ensure the momentum Tim has achieved is maintained, that the system still drives forward to ensure we realise the ambitions of the NIB, to ultimately use data and technology to improve health, transform the quality and reduce the cost of health and care services.

I would like to wish Tim and his family well for their new life in Australia. He will be greatly missed but I look forward to working with his successor and our NIB members to continue the fantastic work Tim has led through the NIB.
Published 18 September 2015