News story
Think, Act, Report
More than 1 million people are now working in organisations signed up to our Think, Act, Report initiative.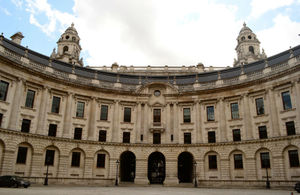 The latest companies to sign up are: GMS Security, Accenture, PwC UK, Wragge & Co, Northern Careers, Southbank Centre and Northern Rail.
Think, Act, Report is a voluntary initiative to help improve gender equality in the workforce. It sets out a simple, step-by-step framework to help companies think about key issues such as recruitment, retention, promotion and pay.
Signing up commits organisations to think about gender equality, take action where they identify areas for improvement where needed and report on their progress. It is flexible, recognising that every business is at different stages, so it is up to the business to decide what steps to take and what they publish. There is no requirement to publish pay data but companies are encouraged to publish as much as they can.
Listen to the CIPD podcast with Jo Swinson MP, the Minister for Women and Equalities, to find out why retail giant Tesco, law firm Eversheds LLP and housing association Metropolitan signed up to Think, Act, Report and how they are tackling gender inequality in the workplace.
If you are already one of the best employers for women, why not sign up and champion the principles of Think, Act, Report? Be a leader in your sector and encourage others to follow. You can also email us at thinkactreport@geo.gsi.gov.uk or call the Government Equalities Office on 020 7035 8701.
Further Information
Published 23 February 2013
Last updated 27 February 2013
+ show all updates
email changed
corrected website.
First published.