News story
The new home on the web for HM Treasury
HM Treasury has become the latest department to move onto GOV.UK - the new single home for all government services and information.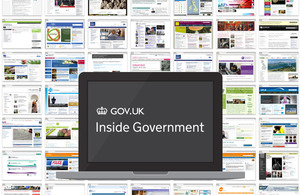 The Inside Government section on GOV.UK makes it simpler, clearer and faster to find out:
how government works
what the government is doing
how you can get involved
In this first phase, we have brought the following sections from www.hm-treasury.gov.uk with us: Budget, Newsroom and Speeches, Economic Data, Consultations and legislation, Independent Reviews, International Issues, Taxation Work and Welfare, UK Economy, and About Us.
In the coming weeks we will bring the remaining web content across: Financial Services, Infrastructure, and Public Spending and Reporting. Thank you for your patience while we continue to work on the transition of content.
On GOV.UK, you can now find
all our press releases and speeches since May 2010
the main Budget 2013 announcements
a number of our key publications, including the Green Book
biographies of our ministers
information on the history of HM Treasury and 11 Downing Street
Topics and policies
Inside Government allows you see everything the government is doing across a range of topics – including economic growth and financial services - or you can review specific policies such as how we are achieving strong and sustainable economic growth or creating safer and stronger banks.
More about Inside Government and GOV.UK
Inside Government is still a work in progress. Work will continue as other organisations, many hundreds in total, move their information to GOV.UK. This will happen in batches and will be completed by March 2014.
You can find out more here:
Published 24 April 2013
Last updated 17 May 2013
+ show all updates
Updated to reflect more transitioned content
First published.