The impact of age on oncology decision making
Improving Outcomes: A Strategy for Cancer stated that there is evidence that older people do not always receive the same standard of cancer …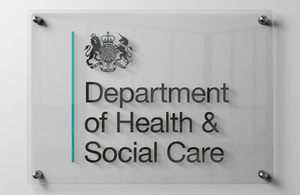 Improving Outcomes: A Strategy for Cancer stated that there is evidence that older people do not always receive the same standard of cancer treatment as younger patients.
Sometimes healthcare professionals make assumptions about an older person's preferences about treatment, and a decision that an older person will not be able to cope with treatment is often made without fully assessing their overall physical health. Work is ongoing to support clinicians by making sure they have accurate information about an older person's ability to benefit from cancer treatment rather than making assumptions on the basis of age.
The Department, through the National Cancer Equality Initiative (NCEI) and the Pharmaceutical Oncology Initiative (POI), therefore collaborated on a research study to explore the extent to which age is a factor in treatment decisions for a range of cancers, as well as the extent to which clinical attitudes vary across different cancer types and in different countries.
Download Impact of age on oncology decision making.
The research considered breast cancer, non-Hodgkin's lymphoma, chronic myeloid leukaemia, early stage bowel and renal cell cancers.  A conjoint analysis model was used to replicate physician behaviour.  This approach works by presenting cancer doctors with a series of patient scenarios, which include alternating variables of age/cancer stage/co-morbidities and social support, using this analysis to predict behaviour.
The key finding of the report is that clinicians may over rely on chronological age as a proxy for other factors which are often but not necessarily associated with age, such as co-morbidities or frailty.  This finding is in contrast to the perceptions of clinicians which is that factors such as comorbidity or frailty are more important than age itself.  Based on this finding, the report has a series of recommendations for health services, the professions, charities, researchers and the pharmaceutical industry.
Published 23 February 2012