A 12th Century manuscript will be returned to the city of Benevento, Italy.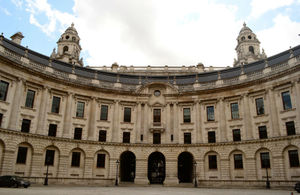 The manuscript, known as the Beneventan Missal, was thought to have been looted during the allied bombing of Southern Italy in 1943. 
The Missal was bought by a British soldier from a second hand book-seller in Naples in 1944, acquired at auction for the British Museum in 1947, and later transferred to the British Library. 
The return of the Missal follows a recommendation by the Spoliation Advisory Panel, which Ministers and the British Library have accepted, and it will be the first item to be returned under the Holocaust (Return of Cultural Objects) Act 2009 (PDF 61kb). 
"We should all be incredibly grateful that the Missal has benefited from the highest possible standards of care during its time at the British Library," said Ed Vaizey, Culture Minister. "The city of Benevento will once again be custodian of this unique and culturally valuable manuscript, bringing to a close another chapter in its fascinating history."
Further information
Published 15 September 2010