Telehealth trial shows early success
Headline findings of Whole System Demonstrator programme published.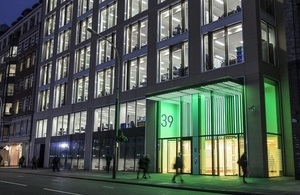 The Whole System Demonstrator (WSD) programme is the largest randomised control trial of telehealth and telecare anywhere in the world.  It was set up in 2008 to look at the clinical and cost effectiveness of telehealth and telecare across three sites (Kent,Cornwall and Newham) involving 6191 participants, and 238 GP practices.
The telehealth part of the study focused on three diseases, COPD, diabetes and heart disease.  Data was collected over a minimum of 12 months for every participant and is undergoing evaluation by an independent team of researchers from 6 of the leading academic institutions in the country.
This is one of the most complex pieces of research undertaken by DH and the data will continue to be analysed over the coming months, by the six universities involved.  Papers are being peer reviewed and will be published when fully completed.
The early headline findings published on December 5, indicate that if used correctly telehealth can save lives and help plan care for people with Long term conditions.
What next after WSD?
Now that the WSD programme has provided evidence of the benefits of telehealth and telecare, there is a need to ensure that these technologies can be adopted by and integrated into the NHS at scale and pace
To achieve this level of change the Department of Health is planning to work with industry, the NHS, social care and professional partners in a collaboration with a difference, to improve the lives of 3 million people over the next 5 years with the introduction of telehealth and telecare technologies.
This is not a national target or a government guarantee of delivery.  Its about the Department providing national leadership, strategic direction and advice to NHS and social care organisations; with support from industry who would be responsible for creating the market and working with local organisations to deliver the change.
During the coming months we will develop a clear idea of how the collaboration will achieve its objectives over the next five years.
Published 16 December 2011