TB advice for farmers in badger cull areas
New bespoke veterinary advice for farmers to reduce the risk of bovine TB on farms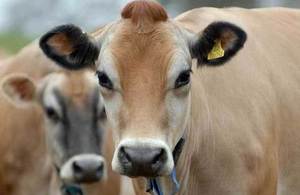 A new service offering bespoke veterinary advice for cattle keepers on how to reduce the risk of bovine TB on their farms is being offered to farmers within the licensed badger cull areas.
The service will be offered to all farmers within the cull areas in Gloucestershire and Somerset by the Animal and Plant Health Agency (APHA) over the next two years, as part of a comprehensive strategy to beat the disease in England.
It will help farmers to strengthen their TB prevention measures to the highest practical levels, complementing other measures in place within these areas of Somerset and Gloucestershire, such as the badger cull licences and the existing cattle movement controls and annual TB testing.
Farming minister George Eustice said:
This new service is part of our comprehensive strategy to beat bovine TB and will provide farmers with expert advice on how they can reduce the risk of the disease affecting their farm.
Cattle keepers within these areas will receive a summary of the local level of TB this month, with a description of known causes and risk factors.
APHA will provide keepers with tailored reports for each of their holdings, showing the number of incidents of TB recorded over the last five years; the cattle movement history and other risk-related information.
Keepers will also have the option of receiving a farm visit from a vet, who will discuss the tailored report and provide bespoke advice and guidance on preventing TB.
Published 14 January 2015