News story
Tackling drink-fuelled crime in Newquay
James Brokenshire visited the Cornwall town to see improvements made since two young people died after falling from cliffs last year.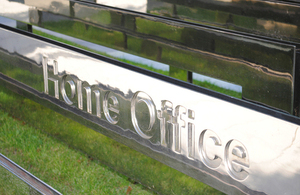 Tackling underage sales and the drink-fuelled crime and anti-social behaviour that blights communities is a priority for the Home Office, the minister for crime prevention emphasised on his visit.
Read the full press release here.
Meeting locals working to change things
He met with local representatives from the Newquay safe partnership during a walk around pubs and bars in the town centre last Thursday evening.
With 25 officers and members from 15 different council services, the partnership promotes responsible behaviour while also enforcing the law. More than one thousand bottles and cans of alcohol have been seized this summer alone.
The partnership's work began in July 2009 following the deaths of two teenagers, both under the age of 19, who fell from Newquay cliffs in separate accidents last summer.
Newquay leads the way
Mr Brokenshire said, 'I am really encouraged to see how the Newquay safe partnership is leading the way and working with the community to address the issues that really matter to local people. In doing so they are helping make the area a safer and more enjoyable place to be.'
His visit coincided with a six week public consultation on a range of options to overhaul the Licensing Act. You can contribute online here.

Published 2 August 2010