Surveillance camera commissioner appointed
Public to be given more power to challenge the use of surveillance cameras by police and local authorities.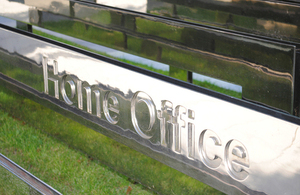 The public will be given more power to challenge the use of surveillance cameras by police and local authorities through the creation of a new code of practice, the government announced today.
To oversee the code Andrew Rennison has been appointed as the first ever surveillance camera commissioner. He will report back to parliament on how CCTV and automatic number plate recognition (ANPR) systems are being used and raise any concerns through a report to parliament.
Mr Rennison has been chosen following the creation of the post by the protection of freedoms act earlier this year. The code of practice is designed to encourage greater transparency in the use of CCTV and ANPR and, as well as ensuring these systems are being used proportionately, it will provide coherent guidance for police forces and local authorities to increase image quality and boost the chances of catching criminals.
Mr Rennison will represent the interests of the public, ensuring police and local authorities use surveillance camera systems responsibly and follow the code of practice agreed by Parliament.
Minister for criminal information Lord Taylor of Holbeach said:
'Used properly CCTV and ANPR can be valuable tools in the fight against crime, but for too long these systems have grown and developed in the absence of any proper framework or oversight.
'Andrew Rennison has the experience and authority to hold the police and local authorities to account, empowering the public to shine a light on those who operate camera systems in public places, challenging them to show the use of these systems is justified, proportionate and effective.'
The commissioner will encourage operators to follow the code and will lay an annual report before parliament in which he can draw attention to any failings and make recommendations to improve how CCTV is used. He will help develop the code to ensure its continued impact and effectiveness and provide advice to users and the public.
Andrew Rennison, surveillance camera commissioner, said:
'I am very pleased to be taking on this important role. CCTV has proved hugely valuable in public safety and catching criminals but a balance must be struck between keeping people safe and protecting privacy.
'Through the code I believe we can greatly increase the public's awareness of the type of surveillance taking place around them every day and encourage greater openness among those operating CCTV and ANPR systems. At the same time we want to set robust standards for surveillance systems, to increase image quality so the police can catch more criminals.
'I am now in the process of putting together a good team to help me achieve this goal and support the government in the development of the codes of practice.'
The voluntary code is expected to come into effect from April 2013 and, as well as setting the general principals for the operation of surveillance camera systems, will promote technical and occupational standards to make them more effective.
Notes to editors
1. Andrew Rennison has been the interim CCTV regulator since 2009. He will combine his new post with being the forensic science regulator but will have separate support staff for each role.
2. Subject to statutory requirements in the protection of freedoms act 2012 and affirmative resolution in parliament, the code of practice should come into effect in April 2013 and will apply in England and Wales.
Published 13 September 2012