Press release
Support for armed forces at Wales Office round table meeting
Baroness Randerson leads discussion on how best to support armed forces in Wales.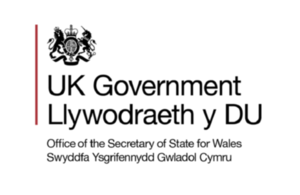 In the lead-up to September's NATO Summit in Newport, support for the armed forces community in Wales was the subject under discussion at the Wales Office this week.
Hosted by Wales Office Minister Baroness Jenny Randerson, the event provided a welcome opportunity to discuss issues facing armed forces personnel and veterans. Topics on the agenda included discussions on what more can be done to ensure that our armed forces communities get the support they need.
Baroness Randerson said:
It was a privilege to host this meeting and in the lead-up to the NATO Summit see the very real support that exists for the armed forces in Wales.

Their contribution is immense and I am proud to have a role in ensuring that Wales' appreciation of them is practically rewarded.
Information on the Armed Forces Covenant and the support provided across the UK was provided by the Ministry of Defence while a representative of the Welsh Government outlined the support available in Wales.
The Defence Discount Service, which provides the only official discount for the armed forces, gave a presentation on the workings of the Defence Privilege Card.
More than 3,000 national and local businesses have signed up to provide discounts to the 24,000-plus members of the armed forces who have joined the scheme to date. The Baroness was delighted to welcome businesses already offering discounts in Wales and looks forward to welcoming many further participants.
Also in attendance were representatives from a range of organisations who support the armed forces and discussions on current and future support were positive.
For updates on the 2014 Nato Summit follow the official summit Twitter account @NATOWales
Published 29 July 2014