News story
Stopping wildlife crime at the border
Border Force officers displayed seizures and explained how they prevent wildlife smuggling at the Illegal Wildlife Trade Conference today.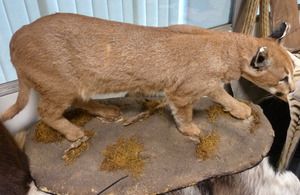 The event was held at St James's Palace and hosted by Their Royal Highnesses, The Prince of Wales and The Duke of Cambridge.
Poaching
In recent months, poaching of elephants and rhinos has reached epidemic levels. Wildlife experts indicate the losses have reached such unsustainable levels - in some places in the tens of thousands - that certain populations of African elephant are for the first time threatened with extinction within a decade.
Wildlife crime
Border Force and its specialist CITES (Convention of International Trade in Endangered Species) team play an important part in disrupting the illegal trafficking of animal and plant products.
They work alongside the Department for Environment, Food and Rural Affairs and their campaign on endangered species, 'If They're Gone…', which aims to raise awareness and encourage individuals to take action in order to protect some of the planet's most iconic species.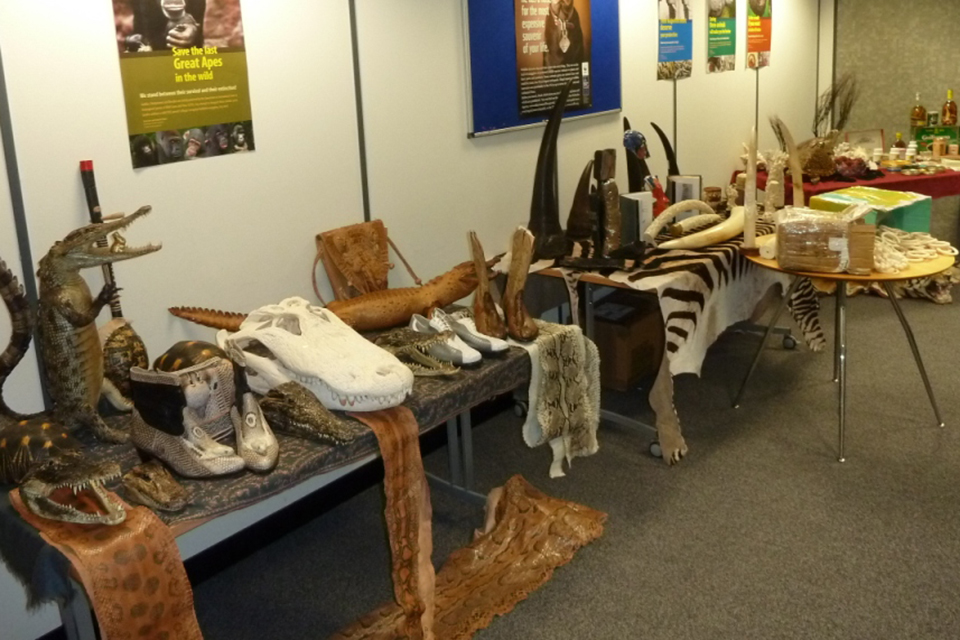 Grant Miller, senior officer for the CITES team, who attended the event said:
Border Force is proud of the work we're doing to protect and preserve endangered species.

A lot has happened over the last 40 years of CITES. Border Force officers nationally have played a major role in its success working with partners across government and in non-governmental organisations.

In the last financial year we have made more than 675 seizures of material.
As part of the event, Border Force exhibited a number of products seized at the border including two large African elephant tusks; £1 million worth of rhino horn; ivory; taxidermy items (a bobcat and tiger cub); and plants including orchids, cycads and cacti.
Border staff also introduced Their Royal Highnesses to the Heathrow-based Border Force detector dog, Tyke, who has been honoured for his sterling work in safeguarding endangered species from being smuggled into the UK.
Some of the more unusual items seized at the border include:
• 1.6 tonnes of tortoise jelly
• A quantity of bear bile
• African dwarf crocodiles
• Monkey skulls
• A Rolls Royce with alligator upholstery
Find out more about The Prince of Wales' work to end wildlife crime
Follow on Twitter #EndWildlifeCrime
Published 21 May 2013