Press release
Statistical press notice: Mental Health Community Teams Activity data, 2011-12 Q2
Quarterly Mental Health Community Teams Activity data were published today by the Department of Health Quarterly Mental Health Community Teams Activity data for 2011…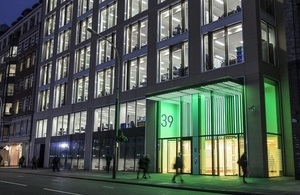 **The following statistics were published today by the Department of Health: **
Quarterly Mental Health Community Teams Activity data for 2011-12 Quarter 2 and revisions to 2010-11 and 2011-12 Quarter 1.
The main findings for 2011-12 Quarter 2 were:
5,288 new cases of psychosis were served by Early Intervention (EI) teams during Quarter 1 and 2 of 2011-12.
97.2% of patients under adult mental illness specialties on Care Programme Approach (CPA) were followed up within 7 days of discharge from psychiatric inpatient care.
97.3% of admissions to psychiatric inpatient wards were gate kept by Crisis Resolution Home Treatment (CRHT) teams.
Detailed reports with information by provider and commissioner can be found on the Department of Health website.
Published 4 November 2011