Statement from the Independent Expert Advisory Panel: 30 June 2017
Statement from the Independent Expert Advisory Panel on the cladding tests being conducted following the Grenfell Tower fire.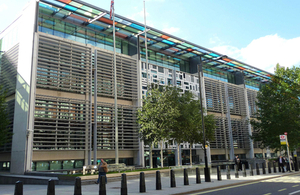 The Independent Expert Advisory Panel was announced on Tuesday 27 June 2017 by Communities Secretary Sajid Javid.
Panel members are:
Sir Ken Knight (chair) – former London Fire Commissioner and former Government Chief Fire and Rescue Adviser
Dr Peter Bonfield – Chief Executive of the Building Research Establishment
Amanda Clack – President of the Royal Institution of Chartered Surveyors and a Partner at EY
Roy Wilsher – Chair of the National Fire Chiefs Council
Statement by the Independent Expert Advisory Panel:
The tests that are currently being conducted are a screening test to identify which Aluminium Composite Material (ACM) panels are of concern. It tests the filler – the core of the panel – to check if it is of limited combustibility (category 1) or not (category 2 or 3). This is in line with the requirement of the Building Regulations guidance. The filler is one element of the overall cladding system.

If the panel core fails the test we would expect the landlord to take the recommended interim fire safety measures issued on 22 June 2017.

The Panel will engage with experts across the country to consider whether these panels can be used safely as part of a wider building external wall system, and therefore could remain on a building under certain approved circumstances. If, in the meantime, a landlord chooses to take down and replace cladding, care should be taken to consider the impact that removal may have on the other wall elements, especially insulation, and therefore on the overall fire integrity of the building as well as other Building Regulation requirements.
Office address and general enquiries
2 Marsham Street
London
SW1P 4DF
If your enquiry is related to COVID-19 please check our guidance page first before you contact us - https://www.gov.uk/guidance/coronavirus-covid-19-guidance-for-local-government.

If you still need to contact us please use the contact form above to get in touch, because of coronavirus (COVID-19). If you send it by post it will not receive a reply within normal timescale.
Published 30 June 2017