Press release
St David's Day Message from the Secretary of State for Wales
St David's Day is the annual opportunity for all Welsh people to express the pride we have in our country's culture, says Welsh Secretary.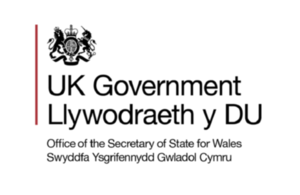 St David's Day is the annual opportunity for all Welsh people to express the pride we have in our country's culture and heritage, as well as our ancient language. 
As Secretary of State for Wales, I am delighted to deliver my first St David's Day greeting, and to send my warmest wishes to everyone celebrating our national day at home and around the world. 
Devolution means that Wales has 2 governments - in Westminster and in Cardiff. Whilst there are certainly political differences between our 2 administrations, I believe that the First Minister and I are agreed that the interests of the people of Wales are  best served by working together as closely as possible. It is only through that close co-operation that Wales will achieve its maximum potential. 
There is no denying the economic challenges we continue to face in the wake of the global downturn of 2008, but I believe that the building blocks for recovery are clearly in place.  
Over the last few months, I have sharpened the focus of the Wales Office, to ensure that economic growth is at the heart of all we do.  Key to growth is the improvement of Wales's infrastructure, which has suffered from under-investment over many decades.  Our announcement last year of the electrification of the Great Western rail line to Swansea is a clear indication of our intent to improve Welsh infrastructure.  Now we are working on the business case for upgrading the north Wales coast line and are determined to continue the roll-out of superfast broadband throughout Wales. 
I was delighted by the commitment in October from Hitachi to invest in new nuclear generation at Wylfa on Anglesey. This is one of the most significant capital  investments in north Wales for generations and presents a wealth of supply chain opportunities for Welsh businesses. Moreover, the investment will bring between 5,000 to 6,000 construction jobs to the area, as well as up to 1,000 well paid  employment opportunities once the site is operational. Wylfa is precisely the sort of development we need in Wales, offering as it does the prospect of secure, high quality careers to our young people. 
Working with the Welsh government, my office is also looking at ways to improve our road infrastructure. Whilst road policy is devolved in Wales, we must not forget that both the M4 and the A55 are major transnational routes, and crucial to the national economy of the United Kingdom. The M4, in particular, is in urgent need of improvement, and we are looking at ways to help fund this.  
Maintenance of the devolution settlement remains an important part of the Wales Office's work. At the end of 2012, the Commission on Devolution in Wales published its report recommending the devolution of certain fiscal powers to the Welsh government. The UK government is currently considering these recommendations with a view to responding formally in the spring of 2013.  
The commission has now turned its attention to the wider devolution settlement, and is now looking at  whether further modifications should be made to the boundary between what is devolved and non-devolved. That work will continue until spring of next year. 
The Olympic and Paralympic Games and the Diamond Jubilee celebrations last year provided us with a unique opportunity to showcase the very best of Wales to a global audience. In 2013, we will continue our efforts  to present Wales as a great place to live, to visit and to do business.
Every one of us who lives in Wales has, I believe, good reason to feel proud of our uniquely beautiful homeland.  It has a rich and illustrious history and, with some hard work from us all, the promise of a better, more prosperous future. 
I wish you all a happy St David's Day.  Dydd Gŵyl Dewi hapus i bawb.
Secretary of State for Wales, Rt Hon David Jones MP
Published 1 March 2013