Sport England initiative gets more teens playing sport
Three projects receive award from Sports Minister.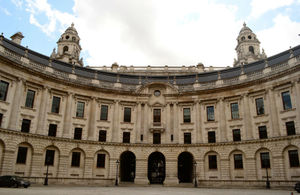 Hugh Robertson has today praised a Sport England drive to get more young people doing sport in their own time.
More than 80,000 teens and young adults have been inspired to get active in the first nine months of the Sportivateinitiative, receiving coaching in an activity of their choice. And in the past three months alone almost 50,000 14 to 25 year-olds have taken part.
Hundreds of the young people who completed their sports course and continued to play sport for at least three months will receive free Olympics and Paralympics tickets after being entered into a ballot through the London 2012 Ticketshare initiative.
"Sportivate shows how hosting the Olympic and Paralympics Games is inspiring young people to take up sport," said Olympics Minister Hugh Robertson."Congratulations to all the projects across the country involved."
Inspiring projects
Today three of the 6,428 Sportivate projects that have taken place across the country will receive awards from Hugh Robertson recognising their inspiring work. These are:
Twilight Football, which organises football matches for teenagers on Friday evenings in Ipswich. The project has been linked to a decrease in anti-social behaviour in the area with police figures showing that anti-social behaviour has fallen by 16%.
CanDance, which has created six new youth dance groups in Cumbria after a consultation revealed a lack of inclusive opportunities for young people with learning disabilities such as autism.
Rowing in 2012, which has worked with more than 100 young people in Buckinghamshire. The project worked with local schools, colleges, young offender institutions and groups supporting young disabled people.
Futher information
Published 31 May 2012