News story
Culture, Media and Sport funding announced
Olympic sporting legacy has been protected at five per cent, as have arts and culture, in the spending review announced today.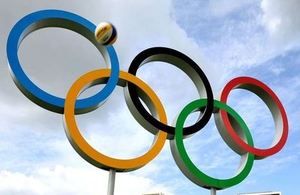 The Chancellor, George Osborne, today published details of the resource allocations for Government departments for 2015-6. The Department for Culture, Media and Sport's resource budget will be reduced by seven per cent, reflecting the understanding of the important role that the DCMS has to play in the country's economic growth. The reductions are part of the Government's drive to cut the deficit, and put the public finances on a more sustainable footing.
Culture Secretary Maria Miller said:
The Culture Department's settlement recognises the crucial economic and social importance of our sectors. Reductions in arts and museums have been limited to five per cent, reflecting their importance to our economy. We have also been able to limit reductions in grassroots sport to five per cent, and protect funding for our elite athletes, to deliver a real legacy from London's Olympics. These are very tough economic times but we have been able to limit the impact on our sectors while playing our part in reducing the deficit.
The Chancellor also announced today:
Museums and galleries will be given greater operational and financial freedoms. Free entry for everyone to our national museums and galleries will continue.

Our heritage sector will get a huge boost, with an £80million investment to allow English Heritage to set up a charity to secure the long term future of our national heritage sites.

Minority language broadcasting will be supported, by maintaining funding for S4C and investing in BBC Alba.

E-lending will be extended.

The Government will continue to invest in superfast broadband to support growth.
Further information
Find full details of the Spending Review outcome.
Published 26 June 2013