Sporting and cultural core protected for the long term despite DCMS budget cut by 25%.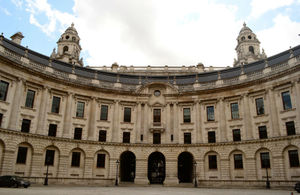 In the current economic climate, this is a good settlement for DCMS's sectors," said Jeremy Hunt, Secretary of State for Culture Olympics, Media and Sport.
"We will deliver a safe and successful Olympics in 2012 when the eyes of the whole world will be upon us. And by cutting bureaucracy and waste and prioritising the services valued by the public we will be able to protect our sporting and cultural core for the long term."
The 25% reduction overall reflects a 24% reduction in resource spending and 32% reduction in our capital budget.The spending reductions will run over the course of the spending review period, which covers the four years from 2011/12 to 2014/15.
Our priorities
We are:
ensuring the long sustainability of our key sporting and cultural assets by limiting cuts to museums, frontline arts organisation and whole sport plans to 15%
providing resources for the frontline services that the public value cutting back on administration and waste
contributing to economic growth by securing investment of £530 million to boost the UK's broadband infrastructure
retaining free entry for everyone to our national museums and galleries
We have also changed the distribution of Lottery good cause money, boosting income by £150 million for arts, sport and heritage after 2012.
Significant savings to other areas of spend have also been announced today, including overall budget reductions to Sport England (33%), UK Sport (28%), English Heritage (32%), Visit Britain (34%) and Arts Council England (29%).
We are also reforming or abolishing 19 of our 55 public bodies.
Television licence fee
The government has agreed with the BBC that the TV licence fee will be frozen until 2016-17 and will fund BBC World Service, BBC Monitoring, and S4C saving the Exchequer £340 million from 2014-15.
Further information
Published 27 May 2011