Speed up of 4G roll-out to boost economic growth
UK set to get next generation mobile broadband services.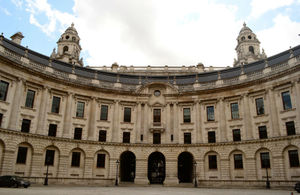 UK consumers and businesses are set to get comprehensive next generation mobile broadband services in the first half of next year, as the four main mobile operators agreed significant progress and the 4G spectrum auction is on track.
Following a meeting with mobile operators today, Culture Secretary Maria Miller welcomed the plans to bring more next generation mobile services (4G) to consumers next spring.
The deal, worth up to £3 billion to the UK economy, will give people Internet speeds on smartphones and tablets up to 10 times faster than currently available.
"Delivering 4G quickly is a key part of our economic growth strategy. I am grateful to the mobile operators for their co-operation in bringing forward vital 4G services," said Maria Miller.
"By speeding up the delivery of 4G in the UK, the Government is creating enormous opportunities. It is up to the operators to now deliver the services that businesses and consumers expect and we are confident they will succeed."
Government commitment
Delivering 4G services is a key part of the Government's commitment to providing the UK with the digital infrastructure businesses need to succeed and grow. The Government is investing £830 million to provide the UK with the best superfast broadband network in Europe by 2015 as well as extending mobile coverage.
Later this year Ofcom will begin auctioning the spectrum that many mobile companies will use for 4G services. Over the last month, instigated by the Government, Ofcom, mobile network operators, Digital UK, TV broadcasters, and others have been working to speed up the process of making that spectrum available. The Culture Secretary welcomed the close cooperation in helping to accelerate 4G roll out.
Further information
Published 3 October 2012