Press release
Species success at the Stiperstones National Nature Reserve
Shropshire wildlife has enjoyed a successful season at the Stiperstones NNR.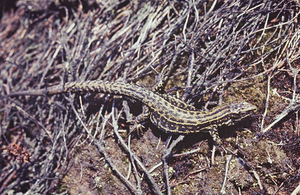 The wild, upland reserve in south west Shropshire is an important habitat for some of our rarest and most enigmatic species including raven, snipe, common lizard and emperor moth. Natural England looks after it in a bid to conserve and encourage these rarities as well as new species that might be attracted to its rich environment.
2014 highlights include:
976 greater butterfly orchids were counted in the hay meadows - double the figure recorded last year
whinchat re-recorded as a possible breeding bird after it was thought to have been extinct on the Stiperstones
record numbers of red grouse have bred on the moorland, exceeding 100 birds for the first time since records began 20 years ago. The Stiperstones population is the southern-most naturally occurring population
an excellent year for emperor moths, which were noted in larger numbers earlier in the summer
A well-attended 24 hour bioblitz – where members of the public are invited to find and record as many different species as possible around the reserve – produced records of rare or previously unrecorded species for the reserve. These included:
petty whin, an uncommon flowering plant species that has not been recorded for some years in the Stiperstones and was re-found by botanists John Handley and Mark Duffell
heather shieldbug, which has not been recorded since 2002
northern rustic moth, which has not been recorded on the Stiperstones since the 1890s on the Devil's Chair
The wildlife is surveyed each year to help the reserve staff improve and target specific conservation work on the site. It also helps them to build up a picture of the longer term population trends, which could be affected by habitat change or new species.
Natural England's senior reserve manager, Simon Cooter, said:
We work hard on the reserve to protect and encourage the wildlife, including red grouse, whinchat, orchid and emperor moths. However the weather can affect numbers from year to year and it's great when we have seasons like this when the wildlife really does thrive. We've been out with volunteers, counting and recording throughout the summer. We use the information to help continuously improve the work we do on site. We also submit the data to the local record centre, which helps them to build up a longer term picture of how the wildlife in Shropshire is faring and changing.

The atmospheric and wild upland reserve occupies a stunning 10 km ridge in south west Shropshire and within the Shopshire Hills Area of Outstanding Natural Beauty. It has inspired writers including Mary Webb, D H Lawrence and Malcolm Saville. The reserve provides a fantastic combination of geological, landscape and wildlife features, along with wild, dramatic scenery and a wealth of stories about local myths and folklore.
Read more about the Stiperstones in the reserve leaflet
ends
For more information (media only) contact:
Emma Lusby, Natural England press office: 0300 060 4231, email: Emma.Lusby@naturalengland.org.uk
Background information
There are 224 National Nature Reserves, 143 of which are managed entirely or in part by Natural England and cover some 66,000 ha. The NNRs include some of England's most important and rich sites for wildlife and geology. Almost all NNRs are accessible, and provide great opportunities for people to experience nature close up.
Published 6 November 2014