Press release
South West and Bournemouth water merger referred for in-depth investigation
The CMA today referred the merger of Bournemouth Water with South West Water for an in-depth phase 2 investigation.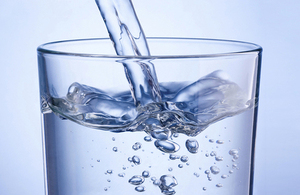 Currently the Competition and Markets Authority (CMA) has a duty to refer mergers involving water companies for phase 2 investigation if it believes that both of the target and acquiring water companies have a UK turnover of more than £10 million. The CMA believes that the turnover thresholds are met in this case.
The transaction, which has already been completed, involves the acquisition by Pennon Group plc (the owner of South West Water Limited) of Bournemouth Water Investments Limited (which operates Bournemouth Water).
The CMA will investigate whether the merger has or may be expected to prejudice the ability of the Water Services Regulation Authority, Ofwat, to make comparisons between different water companies for the purpose of its regulatory functions such as price regulation. The CMA is expected to report by 20 November 2015.
Notes for editors
The Reference Test – under the Water Industry Act 1991 (as amended by the Enterprise Act 2002) the CMA has a duty to make an automatic reference to a phase 2 investigation if it believes that it is or may be the case that a merger of any 2 or more water enterprises has taken place and (i) that the value of the turnover of the target water company exceeds £10 million; and (ii) that the acquiring firm already owns water companies that each has turnover exceeding £10 million.
The Water Act 2014 makes changes to the regime which will remove the CMA's duty to automatically refer water mergers for phase 2 investigation. Once the new regime commences, water mergers will therefore include a phase 1 merger investigation to assess whether any concerns that the merger could prejudice Ofwat's ability to carry out its regulatory functions merit a more in-depth investigation. The relevant provisions are not yet in force and so this merger is subject to a mandatory reference.
All the CMA's functions in phase 2 merger inquiries are performed by inquiry groups chosen from the CMA's panel members. The appointed inquiry group are the decision makers on phase 2 inquiries.
The CMA's panel members come from a variety of backgrounds, including economics, law, accountancy and/or business. The membership of an inquiry group usually reflects a mix of expertise and experience (including industry experience).
The full text of this decision will be placed on the case page as soon as is reasonably practicable.
Enquiries should be directed to Siobhan Allen (siobhan.allen@cma.gsi.gov.uk, 020 3738 6460).
For information on the CMA see our homepage, or follow us on Twitter @CMAgovuk, Flickr and LinkedIn. Sign up to our email alerts to receive updates on merger cases.
Published 8 June 2015