Somerset badger cull extension granted
Application to extend the Somerset badger cull pilot has now been approved.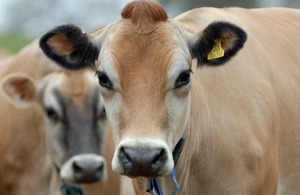 Natural England has confirmed that criteria have been met to allow the badger cull in west Somerset to continue under licence.
The new licence will allow the cull to continue for three more weeks to help prevent the spread of bovine TB. This extension suppliments the original four-year licence granted in October last year.
During the original six-week cull period 850 badgers were culled. The minimum number of badgers to be culled under this new licence is 165, with a maximum number of 282.
An application to extend cull in west Gloucestershire has also been received by Natural England and will be processed in due course.
Click here for the Natural England press release.
Published 14 October 2013