Somerset badger cull ends
The pilot badger cull in Somerset has ended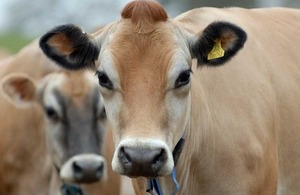 The pilot badger cull in Somerset ended on Friday 1 November. Environment Secretary Owen Paterson updated Parliament today on the results of the cull following the conclusion of the three week licence extension granted by Natural England.
In the additional three weeks the cull company removed an extra 90 badgers, taking the total across the whole cull period to 940. This represents a 65 per cent reduction in the local badger population.
Before the extension was licensed by Natural England, the advice of the Chief Veterinary Officer was that a further increase in the number of badgers culled after the initial six week period would improve the disease control benefits achieved by delivering greater and quicker reductions in levels of TB in the area. With the further removal of badgers seen, the extension has been successful in meeting this aim.
While conclusions will need to await the findings of the Independent Panel of Experts, current indications also suggest that the pilot has been safe and humane.
An eight week extension to the pilot cull in Gloucestershire granted by Natural England began on 23 October.
The written statement to Parliament on the conclusion of the pilot cull in Somerset can be read here
Published 5 November 2013