Smoking health harm campaign launched
The department has launched a new campaign to encourage smokers to quit in the New Year.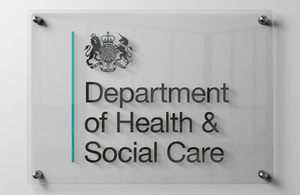 The campaign aims to increase awareness by highlighting the immediate damage being done by every single cigarette. The health harms message focuses on the fact that every 15 cigarettes smoked causes a mutation that can lead to cancer and aims to increase motivation to quit.
Smokers will be encouraged to collect a free Quit Kit from their local participating pharmacy to help support their quit attempt.
Quit Kits are being distributed, free of charge, through participating pharmacies across England.
The campaign goes live on 28 December with TV, online, billboards and other outdoor advertising outdoor advertising and will run until March 2013.
To find your nearest Quit Kit stockist or pharmacy, visit www.nhs.uk/smokefree
Published 28 December 2012