Press release
Small charities fundraising training programme now open
Charities can sign up for a range of training opportunities through our small charities fundraising training programme.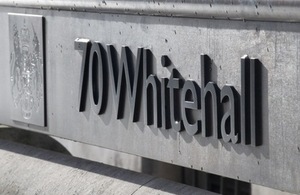 The programme, worth over £100,000, will provide expert training to small charities from February to June 2016. It will help charities with an annual income of up to £1 million to generate more income to support their vital work.
Following a competitive tender process, we have selected the Foundation for Social Improvement (FSI), in partnership with the Small Charities Coalition, and GlobalGiving UK to run the programme.
They will provide training opportunities for small charities, from face-to-face training, to intensive one-to-one advice sessions, skilled volunteering matches and webinars. These will cover topics including:
developing a fundraising strategy
fundraising from trusts and foundations
developing corporate relationships
crowdfunding
Minister for Civil Society, Rob Wilson, said:
"This programme will enable small charities to enhance their fundraising know-how, giving them access to the resources they need. By signing up, they will be better placed to support their communities, increase their revenues and help us build a bigger and stronger society."
How to get involved
For information about fundraising training you can:
Providers will also develop and share helpful fundraising training resources and toolkits to support small charities who might not be able to attend training.
Published 16 December 2015