Sky Lanterns cause bonfire night nuisance
Revellers are being reminded to take care this bonfire night before lighting sky lanterns to limit the damage they can cause to the countryside…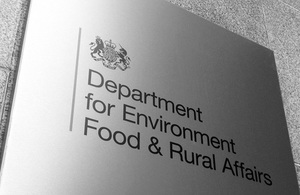 Revellers are being reminded to take care this bonfire night before lighting sky lanterns to limit the damage they can cause to the countryside.
Although sky lanterns are increasingly popular during celebrations, they can travel miles before coming down and the burnt-out remains of lanterns can injure livestock and litter the area where they fall.
Agriculture Minister, David Heath, said:
"These lanterns look spectacular in the sky but when they come down in rural areas they can cause real damage to animals and the surrounding land.
"We all enjoy bonfire night celebrations - but I want people to be aware of the potential impact of sky lanterns and consider alternatives, particularly while we investigate their true impact on animals and the environment."
The Government has launched an independent study to assess the risks sky lanterns pose to livestock, crops and the environment and to see what could be done to address concerns that people have about them.
Mr Heath continued:
"This investigation will find out just what effect sky lanterns are having on farming and the environment.
"Given the concerns being raised about sky lanterns, I want to find out as much as possible about their impact - especially the ways other countries have dealt with them - to make sure we can make sure we can all enjoy bonfire night and other celebrations safely."
Notes
The study will begin in the new year and aims to:
Find out what kind of effect sky lanterns are having on the environment, livestock and crops;
Find out what other countries are doing to address concerns that people may have had and what they've done about these concerns;
We also want to find out the value of the market for sky lanterns in England and Wales.
Published 2 November 2012