Press release
Shortlist for Social Investment Awards announced
Fifteen organisations and projects have been shortlisted in the UK's first Social Investment Awards, supported by the Cabinet Office and RBS.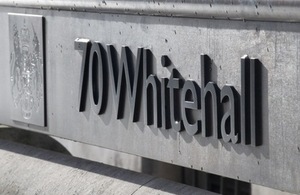 For the first time, the awards reveal the extent to which UK businesses and people are using social investment to solve social problems and make a difference to communities. They will also help to show investors that this is a market that will grow and become a conventional way to invest.
The UK is seen as a world leader in social investment, with the UK market experiencing a 25% growth between 2010 and 2012, and the expectation that it will climb to £1 billion worth of investment by 2016.
The government has played a leading role in developing the market, while award partners RBS have supported the sector for more than15 years.
The shortlisted nominees vary significantly from organisations who create long-term impact for families on low incomes, to individuals who work on financing renewable energy projects.
The overall winners of the Social Investment Awards will be announced on 27 October at a ceremony at the RBS Headquarters in London, to be hosted by Martin Lewis from MoneySavingExpert.com.
Minister for Civil Society Rob Wilson said:
These awards highlight some of the outstanding impact social entrepreneurs and organisations are having around the UK. The government is committed to growing the market and that also means rewarding those who are leading the way. Congratulations to all of those shortlisted.
David Treacher, RBS Managing Director of Public Sector, Not For Profit and Charities said:
The standard is incredibly high and all of the shortlisted nominees make a huge impact in their communities, both around the UK and overseas. We were thrilled with the volume and quality of these nominations which showcase the hard work and energy entrepreneurs and investors put into making such a huge difference through social investment.
Shortlisted organisations
Investor Access Award
ClearlySo
Ethex
Triodos Bank
Global Impact Award
LGT Venture Philanthropy
Omidyar Network
World Economic Forum
Community Impact Award
Key Fund & Unity House
Pure Leapfrog & Wey Valley Solar Schools
Wales Council for Voluntary Action & YMCA Swansea
Investment Readiness Award
Big Venture Challenge & Oomph
Social Investment Business & Empower Community - Investment and Contract Readiness Fund
Social Investment Scotland
New Markets Award
Allia and Canaccord Genuity & Golden Lane Housing – Retail Charity Bond
Threadneedle & Big Issue Investments - UK Social Bond Fund
Resonance & St. Mungos Broadway – Real Lettings Property Fund
Published 10 October 2014