Government response
Shaping a Healthier Future: Hammersmith, Charing Cross and Ealing hospitals
The government response to campaigns about the future of Hammersmith, Ealing and Charing Cross hospitals.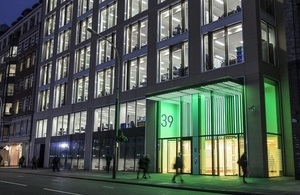 A major review of the future of NHS services across North West London, including those provided at the Charing Cross, Hammersmith and Ealing Hospitals, has taken place under the heading Shaping a Healthier Future.
The reconfiguration of frontline health services is a matter for the local NHS. However, this government has improved the reconfiguration process, and any proposed changes to clinical services are subject to the following four tests for service change:
support from GP commissioners
arrangements for public and patient engagement
greater clarity about the clinical evidence base underpinning proposals and
proposals taking into account the need to develop and support patient choice
The Department of Health understands that the former London Strategic Health Authority, NHS London, approved this scheme against these tests.
Following full public consultation and independent analysis by IPSOS MORI of the responses received during consultation, the then Joint Committee of Primary Care Trusts (JCPCT) met on 19 February 2013 to make its final decision on changes to local services. The JCPCT voted to proceed with its preferred 'Option A', under which there will be five major hospitals in North West London with 24-hour A&E and associated complex care at St Mary's Paddington, Chelsea and Westminster, West Middlesex, Northwick Park and Hillingdon Hospitals.
Both Charing Cross and Ealing Hospitals will become local hospitals with urgent care centres. There will also be a further set of specific recommendations concerning both Charing Cross and Ealing Hospitals.
In terms of scrutiny of the proposals, a local authority overview and scrutiny committee (OSC) has a statutory right to refer the decision to the Secretary of State for Health where it is not satisfied with the content of the local NHS's consultation and/or where it believes proposals are not considered to be in the interests of the local health service. The Secretary of State for Health can then ask the Independent Reconfiguration Panel (IRP) for its advice on that referral. The Department can confirm the Secretary of State received a referral from London Borough of Ealing.
On 23 May 2013, he commissioned a full review of the proposals from the IRP, with a request that the Panel submit its advice to him by no later than 13 September 2013. The Panel's report has been received and is being considered by the Secretary of State for Health, who will respond to its findings and recommendations in due course.
More information about the reconfiguration of services in North West London can be obtained from the NHS North West London Website
Published 23 September 2013