News story
Sexual health improvement framework published
'A Framework for Sexual Health Improvement in England' sets out the government's ambitions for improving sexual health.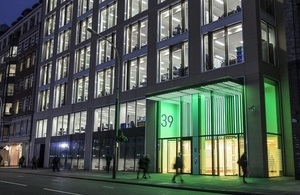 These are designed to be used by local organisations when they are looking at how best to provide sexual health services in their area. This includes the need for:
a fall in the number of unwanted pregnancies
greater efforts to prevent STIs and HIV
an increase in the number of people in high-risk groups being tested for HIV
building an honest and open culture where everyone is able to make informed and responsible choices about relationships and sex
making sure that all people have rapid and easy access to appropriate sexual health services
offering counselling to all women who request an abortion so they can discuss the options and choices available with a trained counsellor
It aims to provide the information, evidence base and support tools to enable those involved in sexual health improvement to work together effectively. This should ensure that accessible high quality services and support are available to everyone.
Effective commissioning is essential to improving outcomes. From April 2013, local authorities will commission most sexual health services, but clinical commissioning groups and the NHS Commissioning Board will also have a role. Support will be provided to these bodies by Public Health England.
Public Health Minister Anna Soubry said:
Despite some improvements, sexual health in England could be a lot better. We need to work together to see a more open and honest culture around sex and relationships. We want to encourage a culture which enables people to make informed decisions free from stigma, coercion and abuse. Sexual health can be a hidden problem, unspoken about among families and friends, and we need to work hard to change that.
To cut rates of STIs, and to increase access to contraception and thereby reduce the number of unwanted pregnancies, we need a concerted effort from everyone, but especially local councils who will start commissioning services from 1 April. With the launch of Public Health England, there is a real opportunity for local councils to make renewed efforts to improve the sexual health of their communities.
Read 'A Framework for Sexual Health Improvement in England'.
Published 15 March 2013