Press release
Serbia 2014/15 Chevening Scholarships applications open
Applications for 2014-2015 Chevening Scholarships in Serbia are now open and will close on 01 November 2013.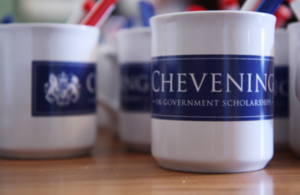 Chevening Open Day
Presentation of the Chevening Scholarship Programme will be held on Thursday, 03 October 2013, 14:30-15:30 hrs in the Green Room (Amphitheatre, 2nd floor) National Bank of Serbia (Nemanjina 17).
If you would like to attend the presentation you can register yourself (send your full name and ID card number) to Belgrade.PPD@fco.gov.uk until Wednesday, 02 October at 15:30 hrs.
Scholarship information
The Scholarships not only offer financial support to study for a Master's degree at the UK's leading universities, but the opportunity to become part of an influential and highly regarded global network.
We aim to attract talented professionals who are potential future leaders, decision-makers and opinion formers, especially those working in the following fields:
Economics and competition law
International relations and conflict resolution
Legal system reform
Public administration reform
Democratisation, human and minority rights
A Chevening Scholarship in Serbia includes: a monthly stipend, travel to and from your country via an approved route, an arrival and excess baggage allowance, a thesis or dissertation grant, the cost of an entry clearance visa and tuition fees (a global fee cap of £12,000 will apply for MBA courses).
Do you have the potential to be a future leader and a desire to study in the UK? If you would like to enhance your leadership skills and become part of the growing Chevening network, read about how to apply for a Chevening Scholarship in Serbia.
Published 4 September 2013