Security minister warns against IT scams
Security minister warns against IT scams that see fake anti-virus software sold to steal personal information.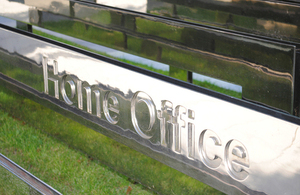 Organised criminal gangs are exploiting security-conscious internet users by tricking them into downloading and paying for anti-virus protection which is actually malicious software.
These gangs target victims through direct telephone calls. Victims are left out-of-pocket, their bank details stolen and their computers seriously compromised.
Spot the signs
In support of Get Safe Online week (15-20 November), security minister Baroness Neville-Jones said: 'Our latest research indicates that 80 per cent of UK internet users have never heard of these scams and yet 1 in 4 online users have been approached by someone claiming to be from an IT helpdesk.
'While it's encouraging to see that UK web users are today more security-aware, criminals are often one step ahead and will use increasingly sophisticated methods to take advantage where they can. However, equipped with the right information, there's no need for anyone to be deterred from going online or from protecting their computers with the right security software.
'We have one ask during Get Safe Online Week  for everyone to take just five minutes to visit the Get Safe Online website and make sure they know how to spot the tell-tale signs.'
Protect your PC
Get Safe Online encourages web users to learn more about internet safety and to make sure that their computers are properly protected. There are some very simple steps that people can take.
These include protecting PCs by keeping anti-virus and anti-spyware software up to date, by making regular back-ups of files containing sensitive or personal information, by securing wireless networks and, most importantly, protecting financial and personal details whilst online.
Get Safe Online is a joint initiative between HM Government, the Serious Organised Crime Agency and private sector sponsors from the worlds of technology, retail and finance.
Published 15 November 2010