News story
Secretary of State announces call to action on reducing avoidable deaths
Improvements in the fight against 5 major diseases, including cardiovascular disease, could save 30,000 lives by 2020, says Jeremy Hunt.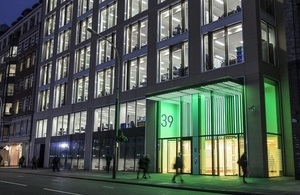 In this video, Jeremy Hunt outlines his ambition to cut avoidable deaths from the 5 major causes – cancer, heart, stroke, respiratory and liver disease – and to make life expectancy in England among the best in Europe.
Jeremy Hunt talking about Living Well for Longer: a call to action on premature mortality
Alongside the call to action on avoiding premature mortality, the Department of Health has published a cardiovascular disease (CVD) outcomes strategy, which will support the NHS and local authorities in achieving improved outcomes for those with or at risk of CVD.
More than 150,000 people under 75 die every year from cancer, heart, stroke, respiratory and liver disease - CVD represents about 30% of all deaths in 2011 - so taking action on these 5 conditions will have a major impact in saving more lives.
Health Secretary Jeremy Hunt said:
Despite real progress in cutting deaths we remain a poor relative to our global cousins on many measures of health, something I want to change.
For too long we have been lagging behind and I want the reformed health system to take up this challenge and turn this shocking underperformance around.
Today's proposals for those with cardiovascular diseases will bring better care, longer and healthier lives and better patient experience – which we must all strive to deliver.
Published 5 March 2013