Press release
Sam Lister appointed Director of Communication at Department of Health
Sam Lister, Health Editor at The Times, has been appointed as the new Director of Communications at the Department of Health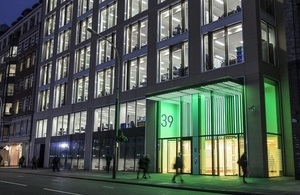 Sam Lister, Health Editor at The Times, has been appointed as the new Director of Communications at the Department of Health.
Sam brings to the Department a wealth of experience on health policy and also extensive experience as a senior manager. He is expected to join the Department towards the end of the year.
Sam was appointed following an open competition under the provisions of the Civil Service Commission's Recruitment Principles. A Civil Service Commissioner chaired the selection panel.
Published 6 October 2011