News story
Safer giving - advice for charities and the public
Most collections are genuine but check before giving to make sure your money goes to genuine, registered charities.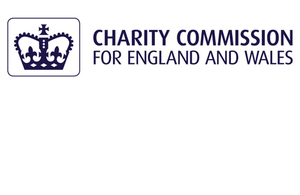 Sadly there are clever fraudsters operating who abuse the good name and reputation of both individual charities and the charity sector as a whole. Every year thousands of pounds are stolen from charities through this criminal behaviour - often unknowingly and unreported. Charities and the public need to be alert to any possible fraud and commonly used tactics.
Advice for the public
Do not be put off giving to charities - they do really important work, helping those in the greatest need - but be vigilant and take the following steps to make sure you are safely giving to legitimate charity collectors:
before giving, check the charity's name and registration number - you can verify this on the register of charities

be more cautious about people collecting for general charitable causes, such as 'it's for local sick children'- make more enquiries about what exactly the money would be used for and by who - many local authorities will not issue licences for street collections unless they are collecting on behalf of a registered charity as opposed to 'appeals', making it much less likely that such fundraising is licensed

when approached by collectors, check whether they are wearing a proper ID badge and that any collection tin is sealed and that it is not damaged

if in doubt, ask the collector for more information - a genuine fundraiser should be happy to answer questions and explain more about the work of the charity

genuine fundraising materials should feature the charity's name, registered number and a landline contact number - be wary of those that list only a mobile number - it is a legal requirement for registered charities with an income above £10,000 a year to state it is a registered charity when fundraising on a range of documents, including websites, advertisements and other documents such as receipts

check whether a collector has authority to collect - a permit or license is usually required if raising money in a public place - collections in private places like train stations and supermarkets need the owner's or manager's permission - collections in pubs need either a license or an exemption

to check whether a fundraiser is authorised to collect money in a public place, contact your local authority or, if in London, the Metropolitan police. If it is a private place, check with the owner

never feel under pressure by a fundraiser into making a donation immediately

when dealing online with charities, exercise the same caution as with any other internet transaction, for example, to donate online visit the charity's own website and always type the website address into the browser yourself - be wary of unsolicited emails from charities you have never heard of and do not click on links contained within them - also, you should ignore requests to donate through a money transfer company as this is a popular scam

carefully review collection bags for clothing and household goods to find out whether they are from a genuine charity
After making these checks, if you think that a collection or appeal is not legitimate, report it to the police; and if you think the collection is fraudulent report it to Action Fraud on 0300 123 2040 or through their website at www.actionfraud.police.uk.
if you think a collector does not have a licence - report it to the relevant Local Authority Licensing Team or the Metropolitan Police (if in Greater London) - also let the charity and Action Fraud know if you can

if in any doubt, contact your favourite charity directly to find out how to make a donation
Further guidance
Giving Safely - guidance by the Fraud Advisory Panel for the public on how to give safely to charities, whether on the doorstep, in the street, or on-line and to encourage giving.
For more information on fundraising go to https://www.fundraisingregulator.org.uk
To find names and contact details for registered charities go to http://www.charitycommission.gov.uk/find-charities/
Advice for charities
Although most people who fundraise and support charities are honest, there are some unscrupulous people who will abuse a charity's name and exploit the trust and confidence the public has in charities.
Trustees may not be able to detect and stop all fraudsters, but there are procedures and safeguards that charities can put in place to help detect any suspicious activities, which make it more difficult for fraudsters to abuse them, and help reassure the public that they can give safely to charity:
if you give people who fundraise for you official charity material, such as identity badges, collecting tins and official charity tabards, make sure you collect everything back as soon as you can - you should check that nothing is missing and that collection tins and buckets haven't been tampered with (see endnote 1)

remember that people who fundraise for you by conducting street or house to house collections need a licence to do so

make clear to them that they need to comply with the fundraising regulations

if people fundraise for you, consider providing your volunteers with a basic information pack or leaflet about what they must do and should not do if they are collecting on your behalf

if your charity never uses or does not want to encourage donations in the form of cash or street collections, let your donors and supporters know this by making it clear on your website

if you are made aware that supporters are collecting on your behalf without a licence, do not ignore it; contact them to let them know this is not permitted and that they need a licence - under the provisions of the Charities Act 1992 a charity may also apply to court for an injunction to prevent a person from fundraising without its consent

if you suspect collectors are collecting fraudulently in your name without permission, contact the police - if you think the collection is fraudulent you can do so through Action Fraud on 0300 123 2040 or through their website at www.actionfraud.police.uk
Further guidance
More advice and information is available in our guidance Charities and fundraising - CC20, Compliance toolkit chapter 2 - Due diligence monitoring and end use of funds and on the Institute of Fundraising website www.institute-of-fundraising.org.uk.
Charity Fraud: A guide for the trustees and managers of charities - guidance produced by the Charity Finance Group in partnership with 15 public law enforcement and charity sector organisations, including the Charity Commission, as part of our partnership work with the sector, aiming to safeguard charitable donations and encourage giving.
Guidance for trustees on how to Prevent and deal with online fraud has been published by the advice organisation Get Safe Online, in partnership with the Charity Commission.
We publish advisory alerts to raise awareness of particular risks or vulnerabilities which may affect charities when we become aware of these. A number relate specifically to safer giving, either generally, or in response to a particular crisis.
Charity Commission campaigns
The Commission has issued advice for those wishing to donate to help people affected by the humanitarian crisis in East Africa. This follows the launch of the East Africa Crisis Appeal by the Disasters Emergency Committee (DEC).
Ramadan is a time of very generous charitable giving. People have a right to feel confident that their generosity is not abused and that their donations are being used for legitimate charitable purposes.
Don't let clever fraudsters take advantage of your goodwill; ensure your donation ends up in the right hands this Christmas.
As part of our campaign #changethepicture we produced a video encouraging people to check before they give, shared at Eid al Adha 2015.
Advice for the public and charities that want to support humanitarian work in Syria.
Criminal convictions earlier this year have sadly shown how criminals can abuse the good name and reputation of both individual charities and the charity sector as a whole. These also highlight the risk that criminals and those who are intent on supporting terrorist activities will abuse charities and the trust the public holds them in. Charities and the public need to be alert to any possible fraud; not just fraud for terrorist purposes.
Endnote
The Code of Fundraising Practice states: To ensure that efficient and effective monitoring of all collections takes place, the issue and return of all materials connected with the collection ought to be recorded. And Arrangements ought to be made for the receipt of the collection proceeds and all used and unused materials connected with it at a specified point authorised by the organiser of the collection.
Published 1 June 2013