Rules on alcohol pricing planned
Retailers will be banned from selling alcohol below the rate of duty plus VAT under new plans announced today.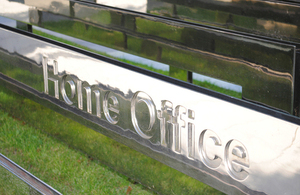 To tackle growing concern over how cheaply some alcoholic drinks are sold, new rules would prevent the sale of:
litre of vodka for less than £10.71
440ml lager for less than 38p
litre of cider for less than 40p
700ml whiskey for less than £8
This is an important first step in delivering the government's commitment to ban the sale of alcohol 'below cost' price. This is defined as the tax drinkers pay - duty plus VAT.
Options for implementation are being considered.
Health harms and violence
Minister for crime prevention James Brokenshire said: 'We know that pricing controls can help reduce alcohol-related violent crime and this is a crucial step in tackling the availability of cheap alcohol.
 
'In nearly half of all violent incidents the offender is believed to be under the influence of alcohol. That's why we believe it is right to tackle the worst instances of deep discounting. 
 
'By introducing this new measure we are sending a clear message that the government will not stand by and let drink be sold so cheaply that it leads to a greater risk of health harms or drunken violence.'
Pricing review
As part of the considerations of how to achieve the coalition commitment to deliver a ban on 'below cost sales' the Home Office carried out a review of alcohol pricing over the summer. 
The review of pricing and associated research reports not only show the complex nature of this issue but demonstrate a link between a rise in the price of alcohol and a reduction in alcohol harms.
You can read the written ministerial statement on the commitment to ban the sale of alcohol below cost.

Transcript for New rules on alcohol pricing
Published 18 January 2011