Press release
Royal College of Nurses vote on pension reforms
The Royal College of Nurses has voted against the Government's NHS pension reforms.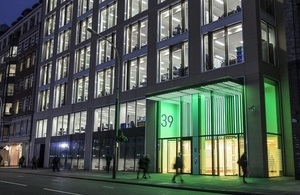 In response, Health Secretary Andrew Lansley said:
"It is disappointing that some RCN members have voted against the proposals. However, only 16 per cent of RCN members voted. We know that some nurses are unsure what the proposals would mean for them - that is why we have set out the facts and published a calculator so that nurses can see for themselves whether or not their pension would change.
"Most nurses over 45 will not be affected by any changes. Everything people have already earned will be protected and most low and middle earners working a full career will receive pension benefits at least as good, if not better, than they get now.
"But change is necessary - people are living longer, healthier lives. Today, a nurse can expect to spend nearly 33 years in retirement - around 9 years more than 30 years ago. The improved proposals, the main elements of which nearly all unions signed up to in December, are a fair deal for staff and taxpayers and make public service pensions affordable and sustainable. This means the nurses who dedicate their life to treating us will continue to receive pensions that are amongst the best available."
Published 28 February 2012