Rock Starr's home saved with a little help from his friends
A tide of community support has saved Ringo Starr's childhood home from the wrecking ball.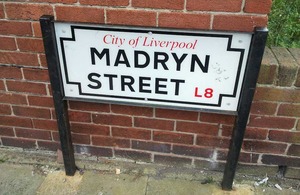 Fans of the 'Fab 4' from across the world will now be able to pay homage to the childhood home of the Beatles drumming maestro - 9 Madryn Street, which joins the Cavern Club and the childhood homes of Sir Paul McCartney and John Lennon as beacons of Beatlemania.
Housing Minister Grant Shapps has confirmed that he is making over £13.5 million available to help bring empty homes across Liverpool back into use. This, and the efforts of the local community have ensured that the streets Ringo Starr grew up on will be preserved for years to come.
Yesterday, Mr Shapps visited Madryn Street with the city's Mayor Joe Anderson to see first hand the ambitious plans now being worked up to hand Ringo's former home and other homes in Madryn Street that were previously earmarked for demolition over to the community.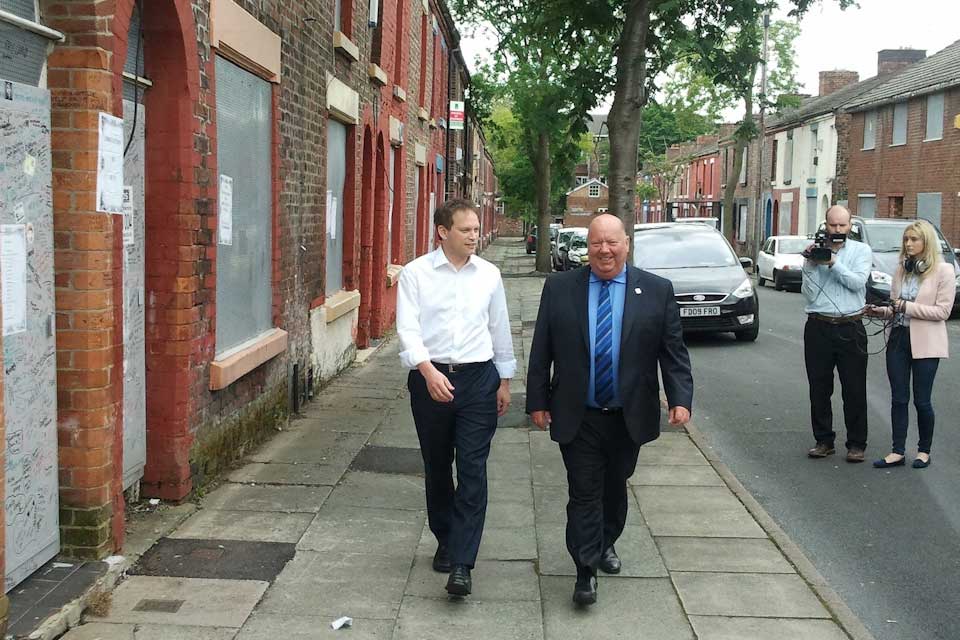 A long and winding road
The decision to save Madryn Street marks a victory for the local community and Beatles fans who for years battled to save Starr's home.
Aware of local opposition to the demolition plans, Mr Shapps stepped in to ensure that the views of local people were properly heard, and that other options were being considered.
He asked TV's George Clarke, newly appointed as Empty Homes Independent Adviser, to work closely with Liverpool City Council, the local community and housing associations to see what could be done before sending in the bulldozers.
Now, in a ground breaking experiment Liverpool City Council have agreed to give the local community the opportunity to take over and refurbish 16 of the properties on the street, and in doing so gauge the demand for such properties in the wider area.
This means that, thanks to their combined efforts and the extra millions of pounds Mr Shapps has been able to secure, Ringo Starr's former childhood home can now be preserved for years to come.
The government are determined to bring more homes back into use. £155 million has been allocated to bring more empty homes back into use, including £60 million to tackle clusters of these empty properties. The government have also been working to save homes from demolition and address the problem of 'ghost streets', to help ensure families are not trapped in half-empty and abandoned streets.
The cash will be used as part of a funding package to save 750 homes from demolition in Liverpool. These will now be refurbished and brought back into use.
Housing Minister Grant Shapps said:
Ringo Starr's home is a significant beacon of Beatlemania, a bricks and mortar reminder of a hugely important influence on British music. But it's also a lot more than that - a real example of communities having the power and voice to step in a save the places they treasure most.

With the Help! of Liverpool residents we worked it out and Madryn Street can be saved for the nation. Its future will now be in the hands of local residents - if they can make a success of this street then many more similar houses and streets could be saved.

The £14 million will help to transform run-down houses into homes to be proud of. Rather than destroy swathes of housing indiscriminately, we have listened to the local community. This is a step forward in making Madryn Street a great place to live as well as a must-see stop off while on a Magical Mystery Tour of this great city.
He added:
I am delighted that Ringo Starr's former childhood home is just one of 16 homes in the Welsh Streets that we're saving from the bulldozers.

Today presents a real opportunity for the local community to preserve and protect these properties for the future, but I'm keen that this is just the start. That's why I'll be watching closely to see how the refurbishment of these 16 homes progresses, and how we can use this to prevent more homes from being demolished.

With a further 750 homes set to be preserved across Liverpool, I want to see this local commitment continue.
More photographs of the visit are available from the DCLG Flickr channel
Published 15 June 2012