Review of Winterbourne View hospital
A BBC Panorama programme on 31 May 2011 featured systemic abuse of patients within Winterbourne View, an independent hospital run by Castlebeck…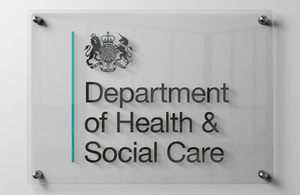 A BBC Panorama programme on 31 May 2011 featured systemic abuse of patients within Winterbourne View, an independent hospital run by Castlebeck Care (Teesdale) Ltd.
The Department has issued a dear colleague letter to the NHS and local authorities setting out action that needs to be  taken forward by NHS bodies and local authorities. People with learning disabilities continue to face real health inequalities and it remains a priority for the NHS to work to improve health outcomes for this excluded group.
The letter also reminds commissioners of the minimum action that is expected to be taken in order to improve standards at a local level. Agencies were requested to appoint a lead commissioner to coordinate the work of all commissioners of patients and residents for any facility where CQC has advised that regulatory action may need to be taken in order to ensure the welfare of the individual residents.
PCTs and local authorities need to work together to assure themselves that they are continuing to take all action needed to improve outcomes for people with learning disabilities in preparation for the outcomes of the DH Review into the events at Winterbourne View.
Download letter: DH review - Winterbourne View: Update and Action needed
Published 2 February 2012